Jul 7, 2023 10:18 AM Central
Bound to Journal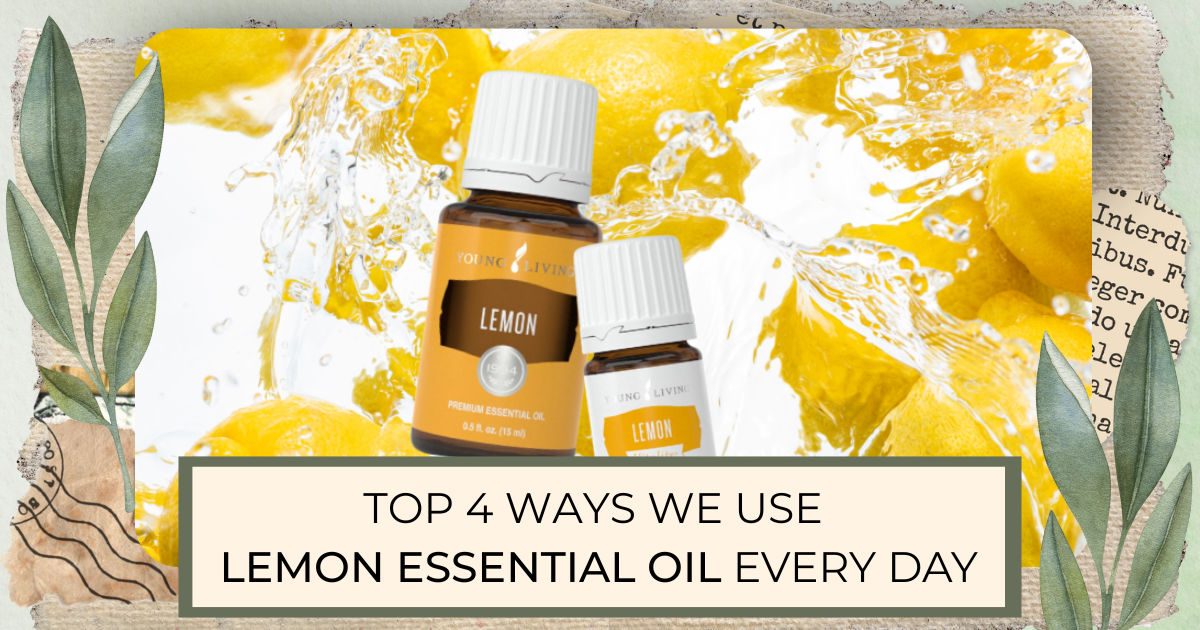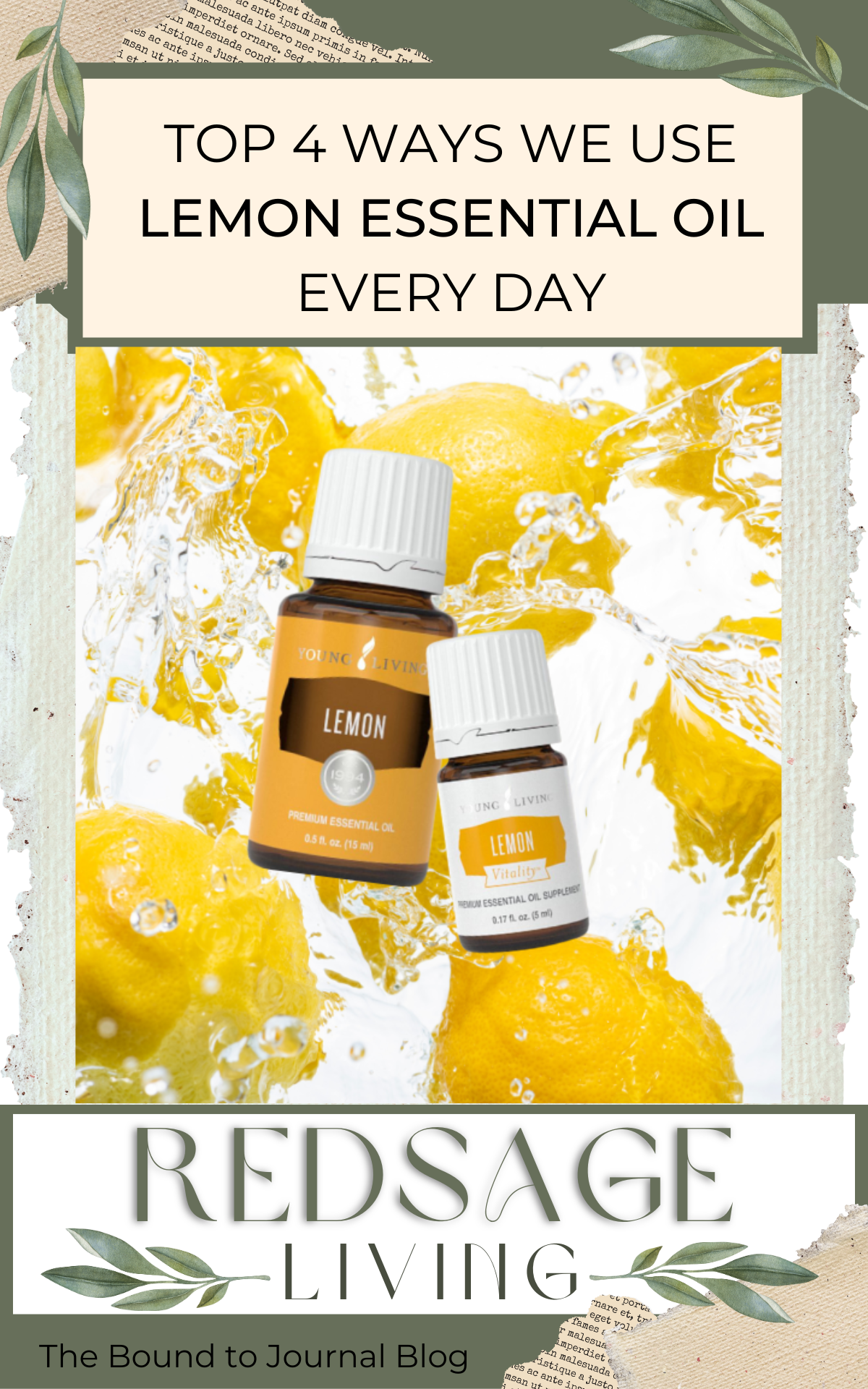 Lemon essential oil has become a must-have in our daily routine.
It's a true powerhouse when it comes to natural wellness, offering a wide range of incredible benefits for our overall well-being.
Our
Top 4

ways

we use lemon essential oil every day?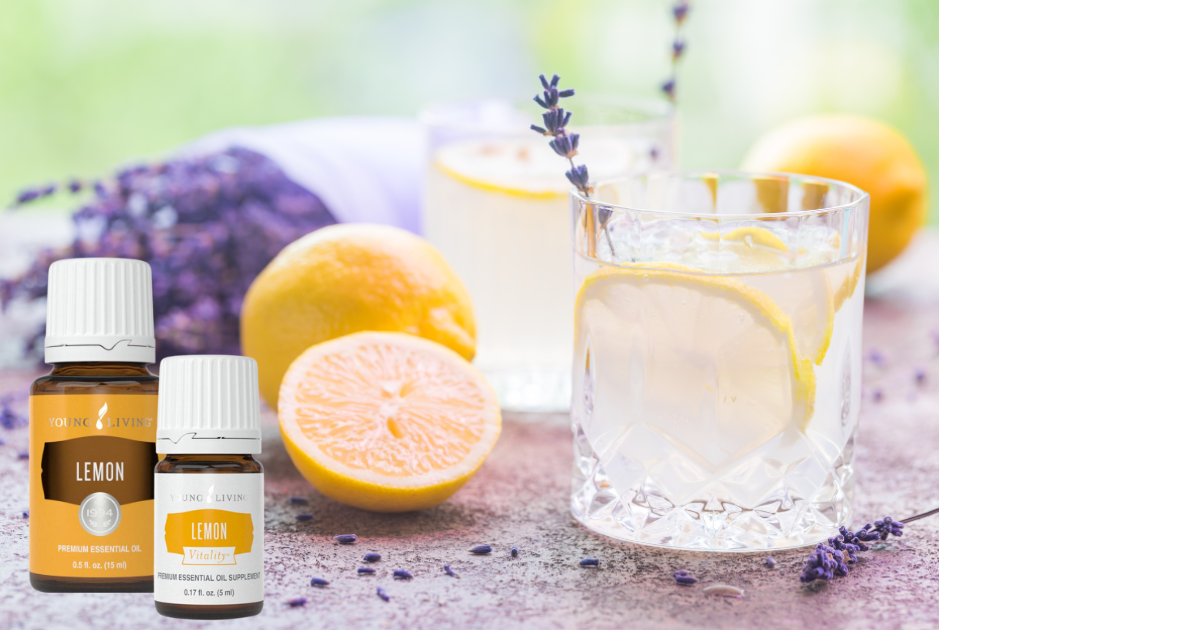 #1: Digestive Aid and Flavor
The morning starts with a couple of drops of
Lemon vitality oil
in a big glass of water! The citrus taste is crazy
refreshing
and helps you feel more
alert
to get your morning moving. If we get at least one tall glass of this goodness down right away, we've got a good start on my
eight glasses
for the day!
Yes, Young Living™ Lemon Vitality essential oil is FDA-approved for safe internal consumption. When taken internally, it can help support healthy digestion and may relieve discomfort caused by indigestion, gas, and bloating. It can also support your body in the natural detoxifying process.
Lemon Vitality
essential oil is one of the oils I keep in my purse. We add it to our water and food, especially if we're traveling.
Note: Make sure you drink from glass or metal, not plastic!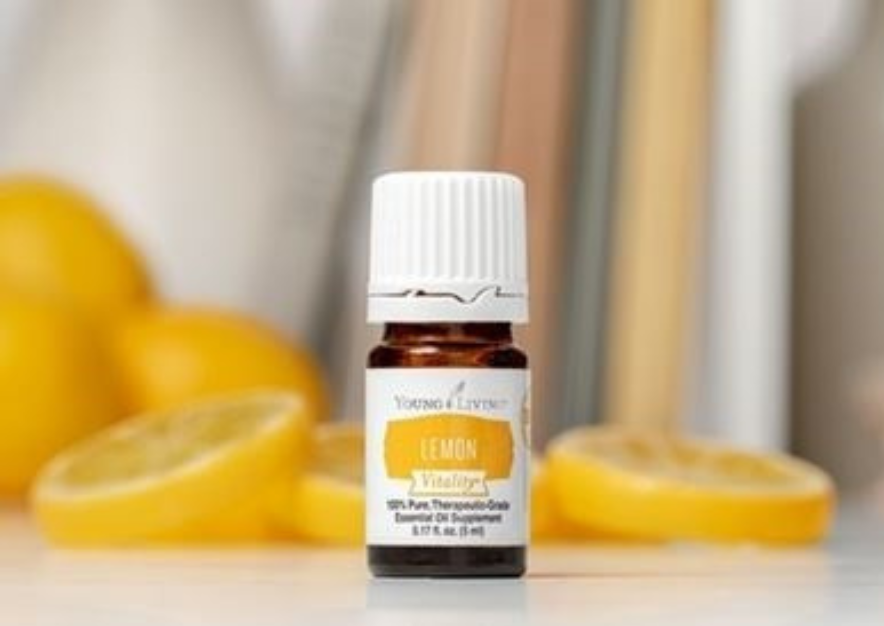 Did you know?
I
t takes about 25 lemons to make just one 5-ml bottle of lemon vitality essential oil!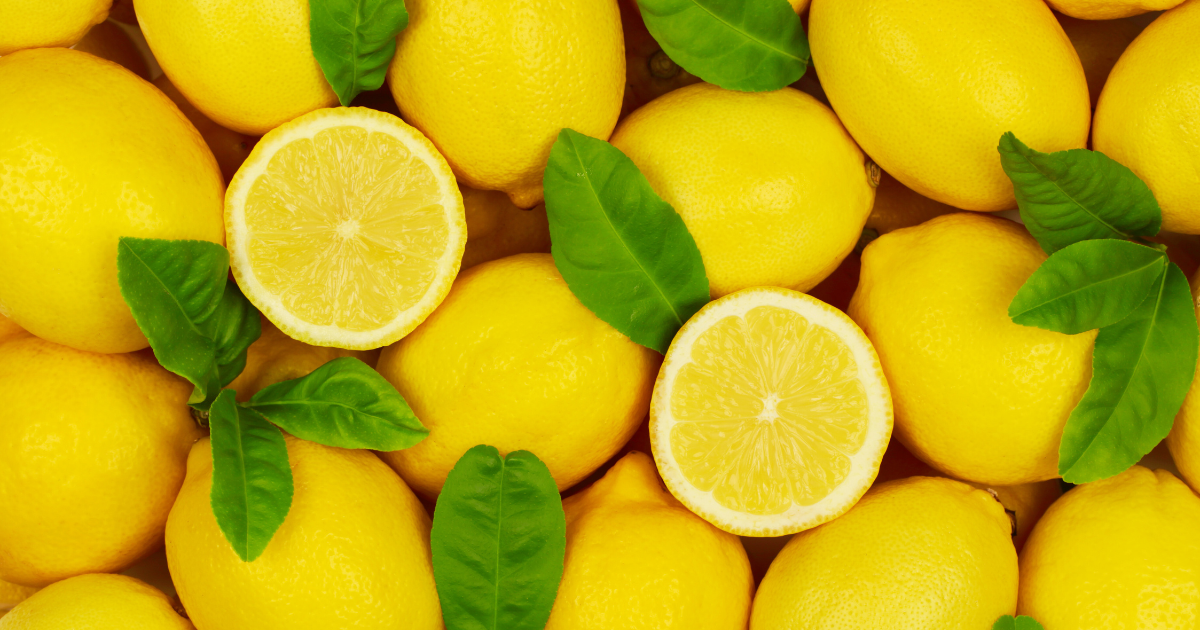 #2: Immune Support
Lemon essential oil
is high in
antioxidants
and can support a
healthy immune system
to help strengthen your body's natural defenses, keeping you feeling your best your-around. If you're adding it to your water (see #1) you're getting a fresh, antioxidant-infused drink to start your day.
You've heard us talk about our favorite
seasonal relief
rollerball
mix before. One of the 4 ingredients is lemon. This blend goes on our sinus areas every morning, every night before bed, and as many times as we need it during the day. We roll it on the minute we feel any hint of unhappy sinuses due to seasonal conditions outdoors or indoor
fragrances
or
chemicals
!
Lemon
can be used
aromatically
in a
diffuser
, taken
internally
, or applied
topically
to the skin to promote feelings of wellness. Adding a few drops of lemon oil to a carrier oil and massaging it onto the chest or feet can provide a
comforting
and
immune-boosting
experience.
Note: You should avoid direct sunlight or UV rays for up to 12 hours after applying to exposed areas.
#3: Natural Cleanser and Air Freshener
Lemon essential oil
is renowned for its powerful cleansing and purifying properties.
Add it to your floor, window, or multisurface cleaning solutions for a boost of
cleaning power
and
aroma
. Its
antibacterial
and
antiviral
properties make it an effective natural cleaner for home, work, and play areas.
Many of the recipes we use in making our cleaning products call for at least a few drops. Add it to your dishwashing detergent to help clean and deodorize your dishwasher. It's in our laundry stain-removing DIY and so many other household DIY recipes for the cleaning ability while adding that special spring-like aroma.
Lemon
essential oil can be used as a natural
air freshener
to
eliminate unpleasant odors
. Simply add a few drops to a spray bottle filled with water and spritz it around the room.
#4: Energizing and Invigorating Properties
The fresh and citrusy scent of
lemon essential oil
is known to have
energizing
and
invigorating
qualities perfect for any and all of your work or living spaces. The uplifting aroma promotes a
positive mindset
and
emotional well-being
, creating a
supportive atmosphere
for expressing thoughts and emotions freely, These qualities make lemon a great oil to use during
work
or
study
sessions.
Whether you're diffusing lemon essential oil or enjoying the aroma from your oil-enhanced cleaning products, the fresh and clean scent in your creative, work, and journaling environment will help free you from any negative energy or distractions. This clean and fresh environment, allows you to focus solely on your thoughts and intentions, promoting a more meaningful, impactful, and productive experience.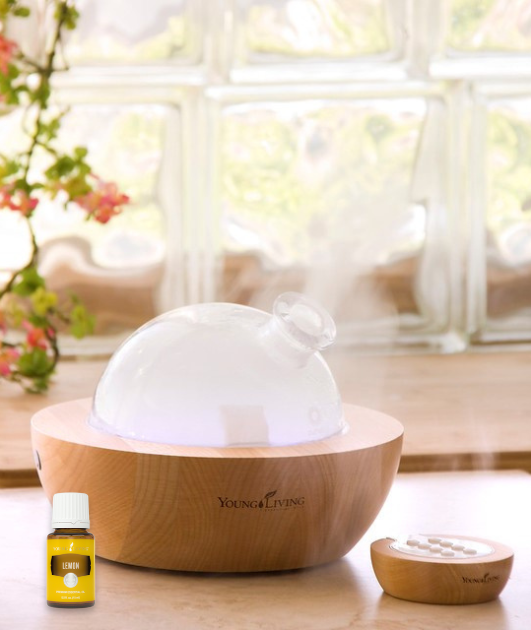 Diffusing lemon in your home, office, or journaling area helps revitalize the space. How perfect for an area where you want a little help energizing your mind and helping ideas flow effortlessly. Diffusing lemon is also known to support your body systems while:
enhancing focus and mental clarity,
improving concentration,
reducing stress and promoting relaxation,
and, stimulating creativity and imagination.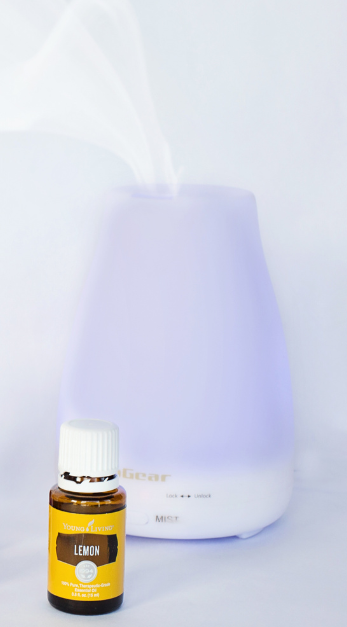 We love it in homemade salad dressings and fruit dips.
A drop in tea, fruit smoothies, and adult beverages adds a refreshing lemon taste!
N

e

ed to remove an adhesive label residue from glass or metal? Just a drop of lemon essential oil and it comes right off!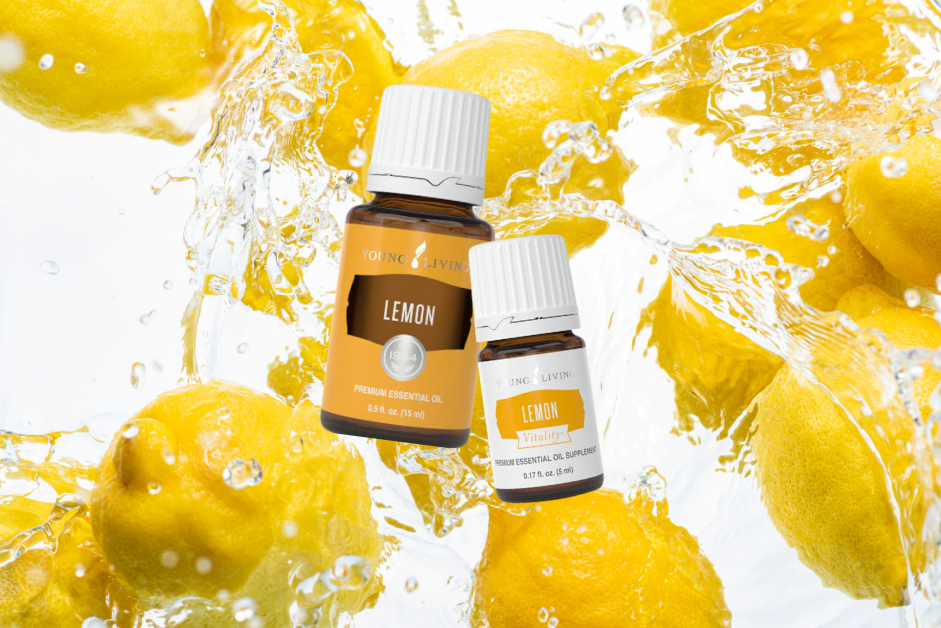 Whether you're looking for a natural
mood booster
, an
energized workspace
, a
powerful cleanser
, or
immune support
,
lemon essential oil
is an indispensable addition to your daily regimen. Try it today and see the difference it can make in your life!
Remember, essential oil brands are not created equal!
Make sure to read your labels and ask questions. We would never ingest any other oil on the market, nor is it recommended on their labels.
(*These statements have not been evaluated by the Food and Drug Administration. This product is not intended to diagnose, treat, cure, or prevent any disease.)