07/13/2023 06:00 AM Central
Bound to Journal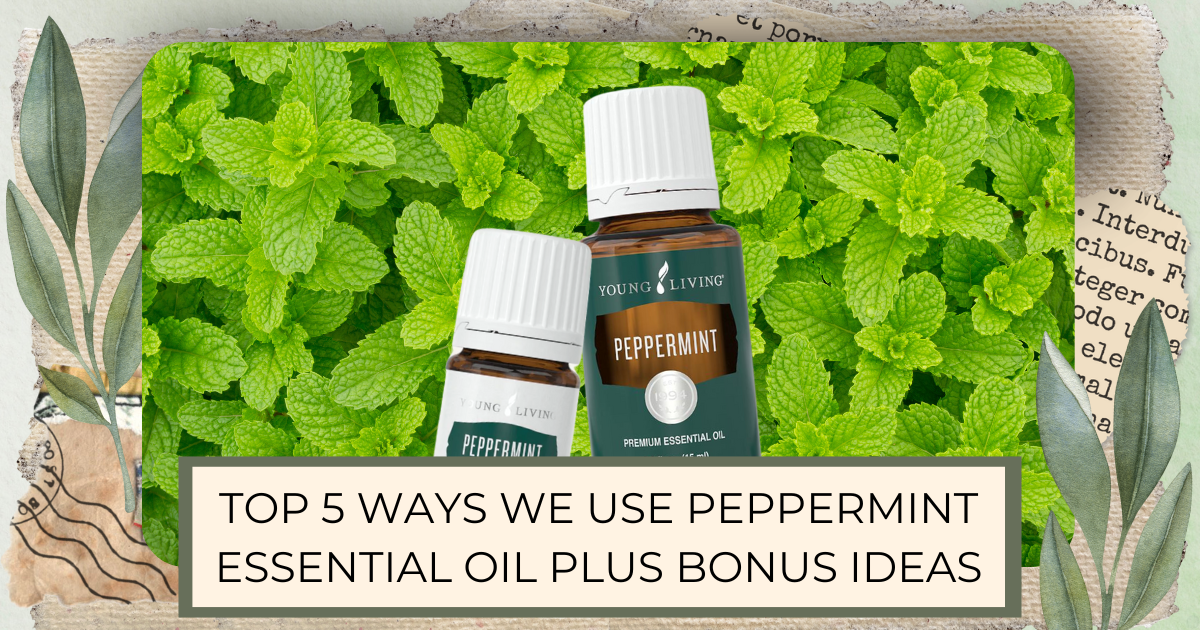 We can't seem to get enough peppermint in our day!!!
We both LOVE it, even though we don't use it the same way.
So, how do we use peppermint essential oil?
#1: It's in my water every day.
It doesn't take much!
Only
one drop
of
Peppermint Vitality™
in my 22 oz metal water bottle is plenty!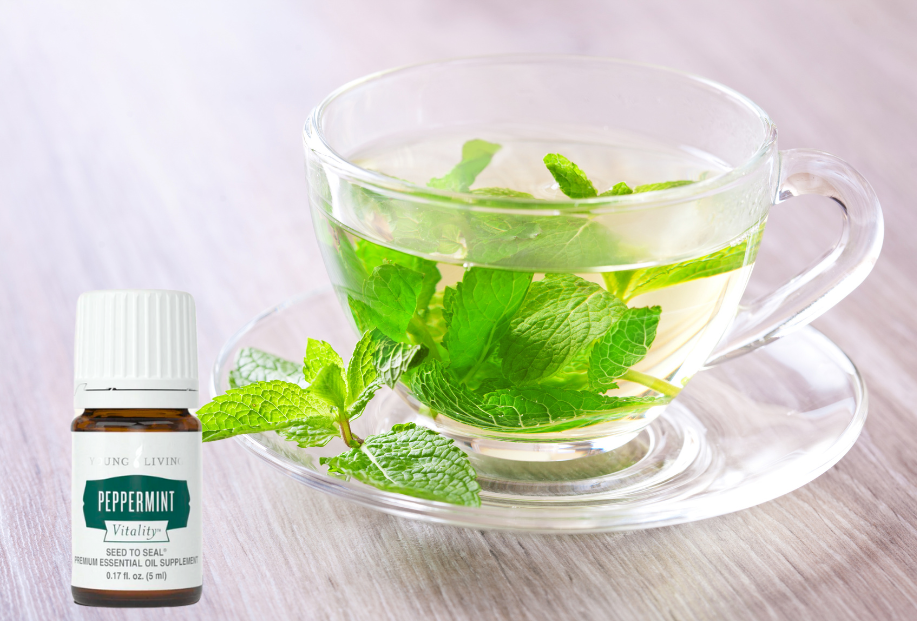 Why did I start using it every day in my water?
Not only is it a cool, refreshing flavor, but I have struggled with gut issues over the last few years. Even tiny meals made me feel overly full and gross. I've done all kinds of tests and considered a few of the options suggested but I didn't feel like they were the best options.
In my research, I discovered that
Peppermint vitality oil
can also support
healthy digestive function
and
gastrointestinal comfort
. I started adding peppermint to my water and…WOW… things are happy again!
**SEE Beverage Bonus Ideas at the end of this post!
Cool fact:
There's more than
1 pound of leaves and flowering tops
to make
one bottle of Young Living™ vitality oil.
No synthetics. No fillers.
#2. Our Seasonal Relief roller ball recipe.
We roll this essential oil mix on our sinus areas every morning, every night before bed, and as many times as needed during the day. Especially with our traveling, we're exposed to a variety of people and places that affect our environment. The minute we feel any sort of sinus reaction to seasonal outdoor conditions or indoors with strong perfumes or chemicals, we roll it on!
It's been a game-changer for us and allows us to enjoy each new location and season!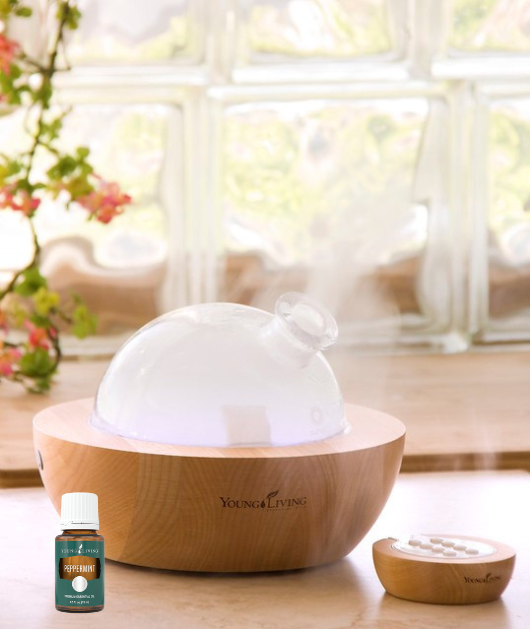 #3. We diffuse peppermint!
Peppermint
is an essential oil that is a pleasant aroma diffused on its own but also works well with almost any essential oil diffuser combination.
We diffuse it in our garage. Not only is the air fresher but there's an even better reason! The little creepy crawlies don't seem to want to stay in this fresh-scented area! Score!
Diffusing Peppermint seems to perk us up. That's another reason we like to add it to our diffuser blends, especially on a rainy day when we have a ton of office work. When diffused in a workspace, you'll enjoy the stimulating, focused atmosphere to help you get through your tasks.
Don't forget your vehicle! Peppermint is one of the main essential oils we diffuse while we drive. It not only freshens the truck, but it helps keep us feeling alert for our long drives!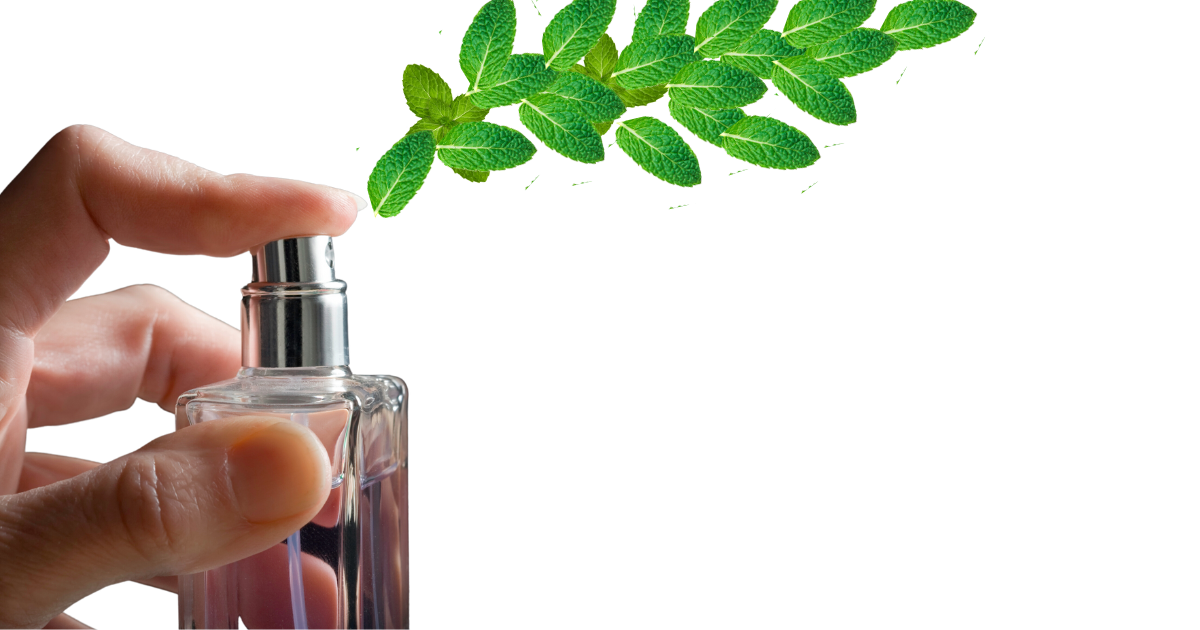 #4. Our room and mask spray recipes!
Do you have areas where you can't plug in a diffuser? Your front entry? Shoe closet? On the road? What about the camper, cabin, or tent when you're out camping?!? Remember the creepy crawly thoughts from #3?
We make our own room sprays, especially for traveling when we're in spaces that others have occupied. We like to include a drop of peppermint in our recipes for minty freshness. If your room spray recipe also includes a hint of vanilla, oh my, it's an extra good combination!
Keep a little spritzer handy in your travel bag or purse. Stale rooms, company vehicles, lockers, and face masks can always use a little pleasant freshening!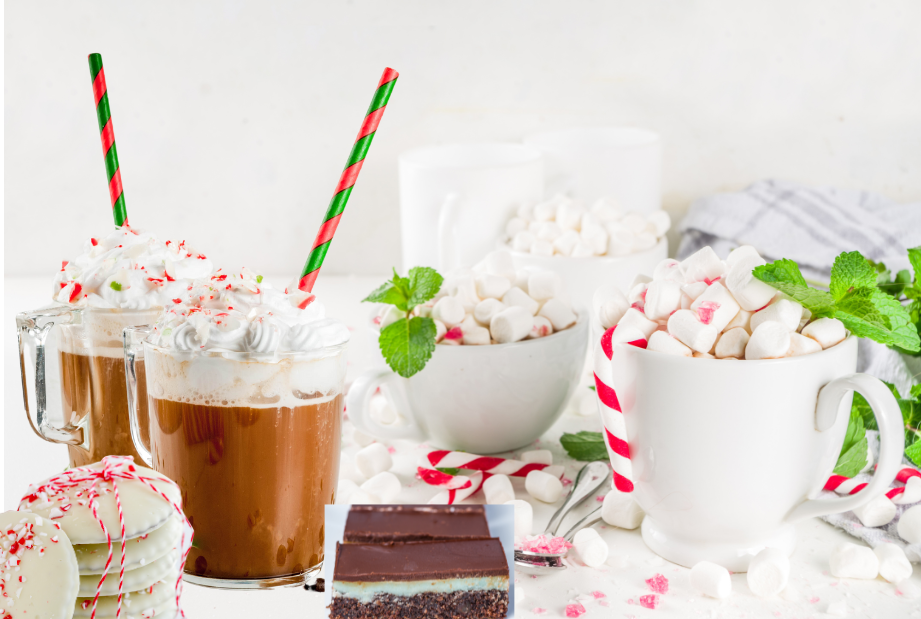 #5. Add it to your cooking and baking!
Oh my, yes!!! Just imagine the possibilities!
We love it in brownies!
I'm the
Reluctant Cook
and don't need both hands to count my successes in the kitchen….. BUT, …. one or two drops of
Peppermint Vitality™
into our brownies and
WOOHOO
! The chocolate
mint flavor
is so good that guests don't even seem to mind my
burnt edges
!
Go slowly, though! It only takes a tiny bit! Three drops in a double-box batch should be plenty!
The list of holiday cakes, cookies, bars, candies, and other dessert ideas is very long! But, don't forget the recipes for dips, vegetables, pasta, pesto, chutney, and main dishes. You don't need to look far for amazing recipes just waiting for a drop of peppermint vitality!
And...here are a few more suggestions for you: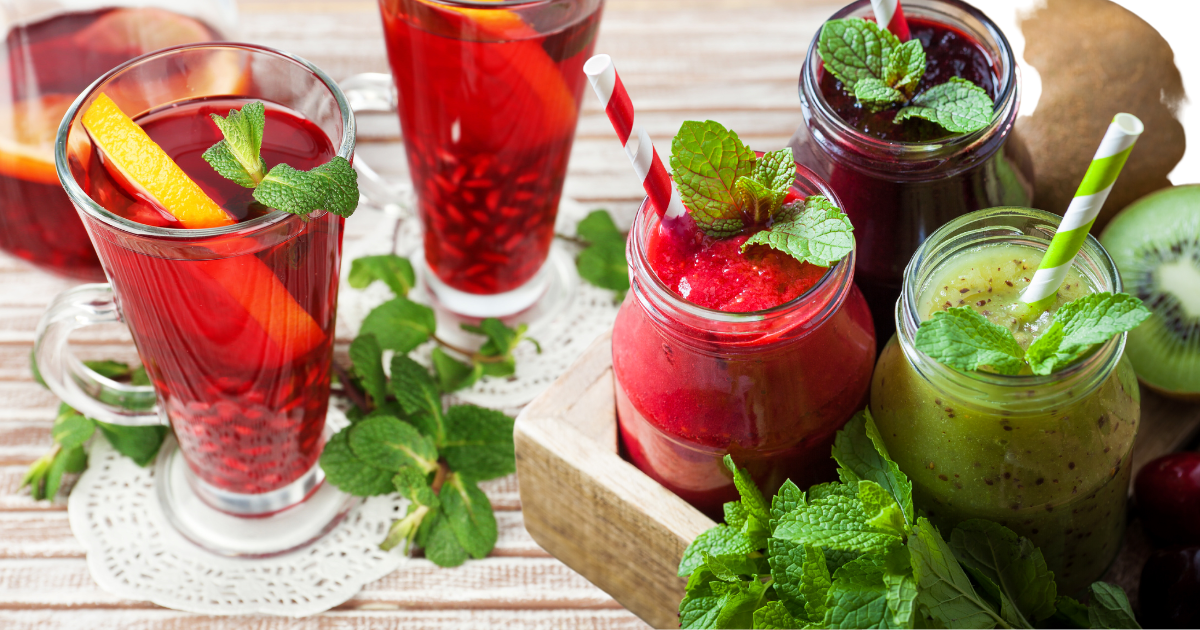 The fresh mint flavor in my water helps freshens my breath! Whether I'm grabbing a quick snack or sip of coffee, a drink or two of my peppermint water neutralizes my breath! Great for those times at work when you need to freshen up quickly!
Add a drop to your pre-workout beverage! It will help you get an energized start and support your performance.
Add to hot cocoa, tea, and cold beverages, too! Yes! Imagine the cold winter events topped off with a delicious minty beverage! Though the slapped mint leaves look beautiful in the glass, you can substitute the fresh leaves for peppermint vitality and enjoy without a last-minute trip to the store!
Add to your meal replacement shakes. Sometimes I add a drop right to the chocolate or vanilla shakes for flavor and digestive benefits. Or, when I'm about done with my shake, I top it off with a little of my Peppermint Vitality™ water. Not only is the mix yummy until the last drop, it puts the mint scent in your breath and rinses out my shaker, too!
Remember: Oil brands are not created equal! You probably notice that I'm mentioning using peppermint topically, aromatically, and internally. Young Living™ peppermint comes in both regular and vitality which means it's FDA-approved and safe to ingest.
(*These statements have not been evaluated by the Food and Drug Administration. This product is not intended to diagnose, treat, cure, or prevent any disease.)