09/21/2023 08:00 AM Central
Bound to Journal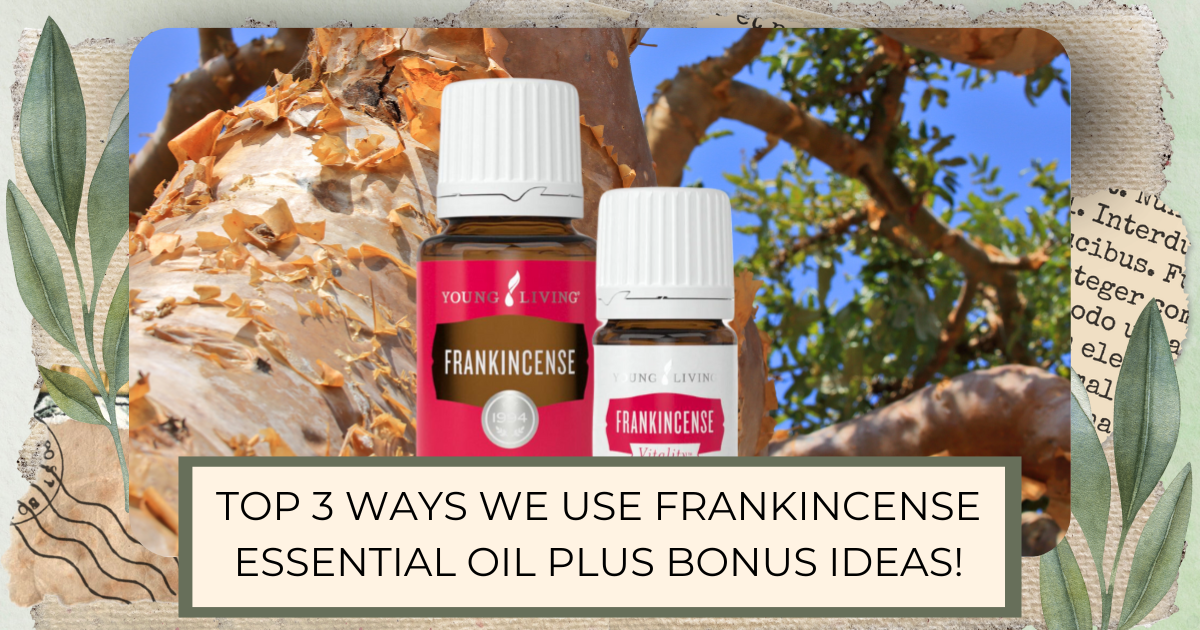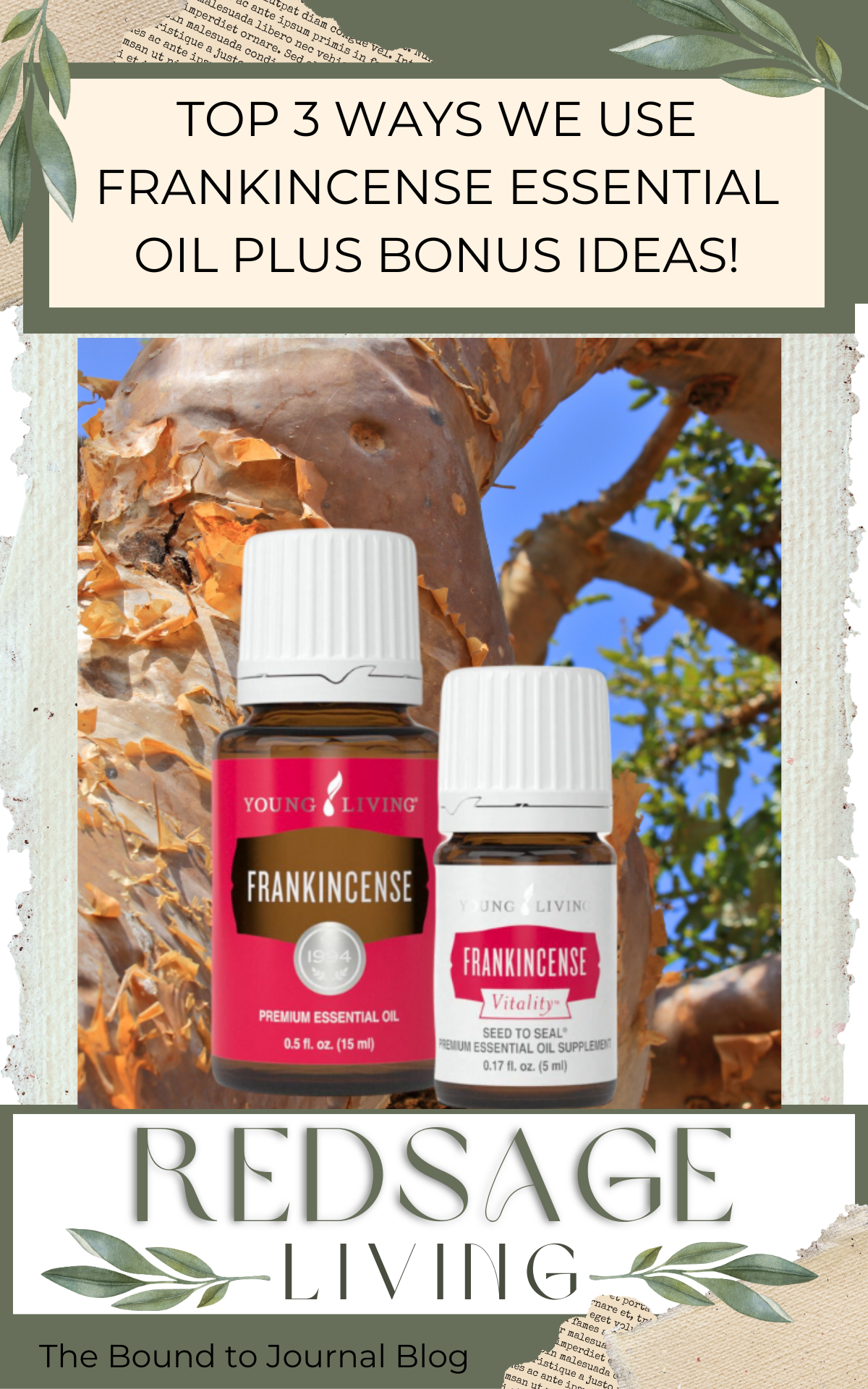 Just the name "Frankincense" brings thoughts of ancient goodness!
Frankincense has been used in religious rituals for over 3,000 years.
It has been known to enhance immunological function, beautify skin, and increase spiritual awareness.
When we first bought our essential oils starter kit, we thought it was pretty cool that it included frankincense, but we didn't know how to use it and weren't crazy about the smell.
Oh my! How quickly things change!
What are our Top 3 ways to use Frankincense essential oil?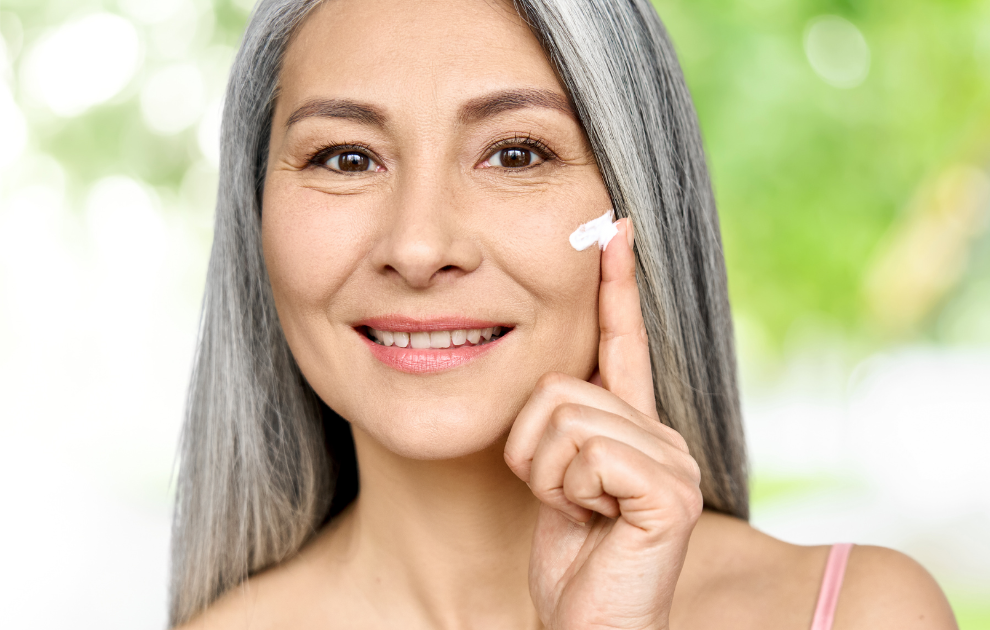 #1: Frankincense is in our daily face and body lotion.
We use a base lotion– with no preservatives–and add frankincense plus a few additional essential oils for a mix that's luxurious! This is our morning and night lotion. We vary the recipe slightly for body lotion vs face lotion. (Hint: extra Frankincense in the face lotion !)
Don't forget to lotion your finger and toe nails! You wouldn't believe the difference!
Frankincense makes our skin feel wonderful and look healthier and appear younger!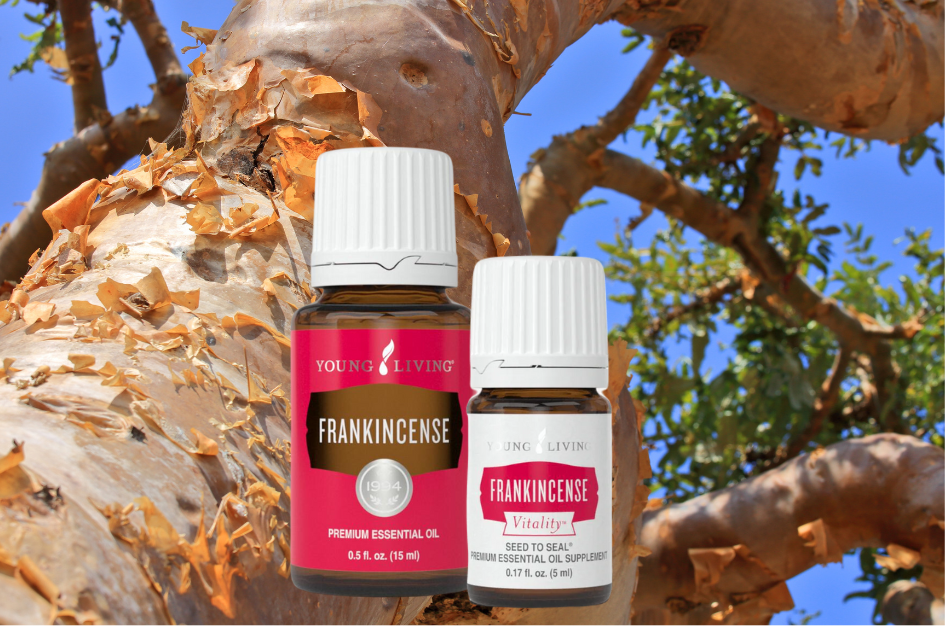 #2: Frankincense Vitality settles those anxious feelings!
Have you ever had those anxious times when you're presenting to a large group, dealing with difficult situations or people, or needing to relax and calm your mind after day-to-day stressors?
Just a drop of Frankincense Vitality oil under your tongue and you're right back to your normal calm and confident self!
If you'd rather, you can attach a rollerball to the bottle top to apply neat or put it in a beautiful little roller ball with a bit of carrier oil for discrete application. We recommend rolling onto your wrists or temples.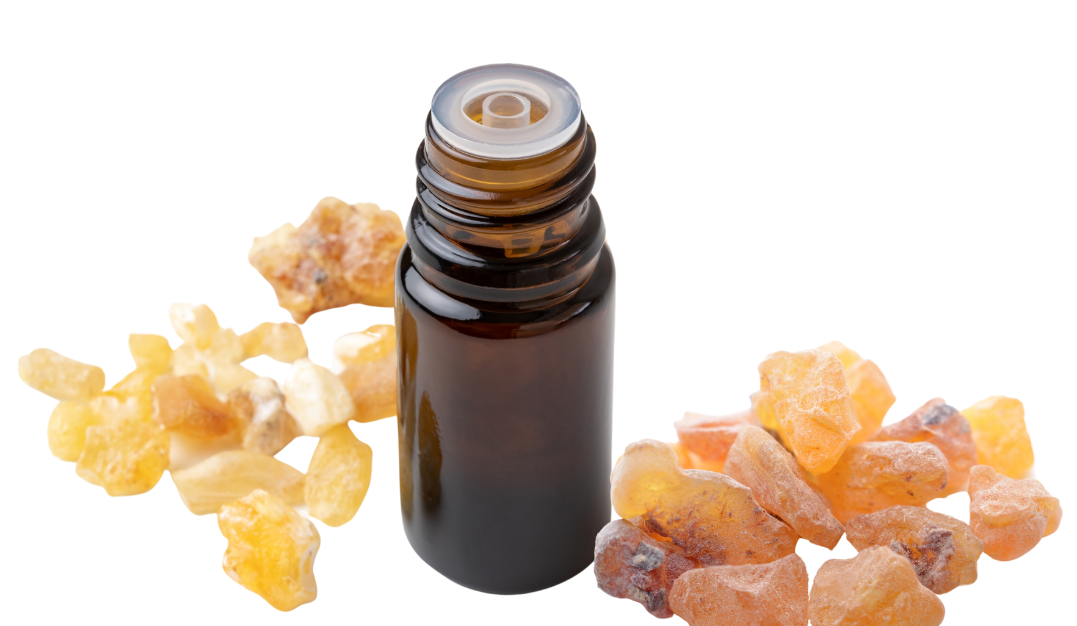 #3: Frankincense Vitality quickly handles that little dry throat tickle!
We seem to get a little throat tickle right before bed, especially when we've been in air conditioning all day.
When that tickle keeps you--or your partner--from falling asleep, a quick drop of Frankincense Vitality on or under your tongue does the trick for us! Hint: If you put it on your tongue, run your tongue over your teeth. Frankincense is great for helping whiten your teeth 👍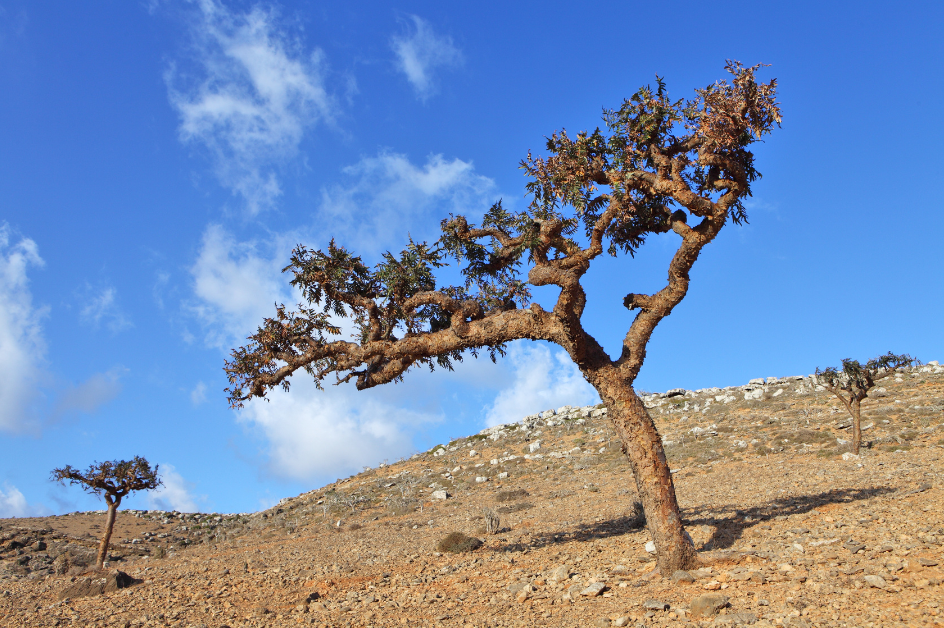 Did you know? Frankincense is referenced more than 52 times in the bible!
** Bonus ideas for using Frankincense every day:
We keep a roller ball handy with a mix of Frankincense, lavender, and carrier oil. We labeled it "Booboo" oil because we use it on all of our slivers, cuts, and scrapes.
Want healthier nails? Yup! Apply it a few times a week and you'll be amazed at the results!
When we need to concentrate, we put a couple of dabs at the back of our neck.
Diffuse for that relaxing reflective journal experience at the end of the day. It will help you unload your thoughts while relaxing you to rest.
Frankincense on your toothbrush will help whiten your teeth!
We add it to our diffuser mix for a calming meditative atmosphere and at night for a more restful sleep.
Frankincense is an ingredient in other oil blends we use including Longevity Vitality™. (There's a whole other story about Longevity so I'll save that for later. All I can say is that it was a "game changer!")
You probably notice that we're mentioning using Frankincense topically and internally. Young Living™ Frankincense is another YL essential oil that comes in both regular and vitality which means it's FDA-approved and safe to ingest.
Remember: Oil brands are not created equally! We would never ingest any other oil on the market, nor is it recommended on their labels.
We have more helpful hints with our favorite essential oils that we think you'll like.
(*These statements have not been evaluated by the Food and Drug Administration. This product is not intended to diagnose, treat, cure, or prevent any disease.)
Which of our Frankincense uses would best benefit your lifestyle?
Please share your comments below.